Page last updated: 05 November 2021 08:56
Diablo 2 Unique Items
In Diablo 2 and Diablo 2: Resurrected, Unique items are categorized with the Unique color. Almost every normal item in the game has a Unique version giving unique properties. The Unique items also follow the Normal/Exceptional/Elite version of the items, however not all item versions have a Unique version.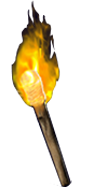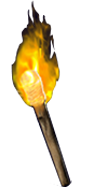 Hellfire Torch
Large Charm


Gheed's Fortune
Grand Charm
Unless playing on an external mod, these charms are not available in Single Player.
You can only have 1 Hellfire Torch in your character.
Page link: https://www.diablo-2.net/uniques/charms