Page last updated: 21 May 2021 09:39
Diablo 2 Calculators
Here you can find all sorts of Diablo 2 calculators, including - Skill and Talent tree calculators for each class, Character planner where you can start planning your character and create stats, items to gear up, choose talent skill points and choose type of mercenary and gear. You can save your profile in the end and share with friends. There is also a Diablo 2 Item generator!
Skill Calculators
Here you can find skill talent tree calculators for each class in the game - Amazon, Assassin, Barbarian, Druid, Necromancer, Sorceress and Paladin. Have in mind that these calculators, unlike the Character Planner, are with a fixed 110 skill points to distribute and can be skilled indefinitely. If you are looking for a skill calculator that is for your character level and with built-in logic - use the Character Planner.
Choose a Character below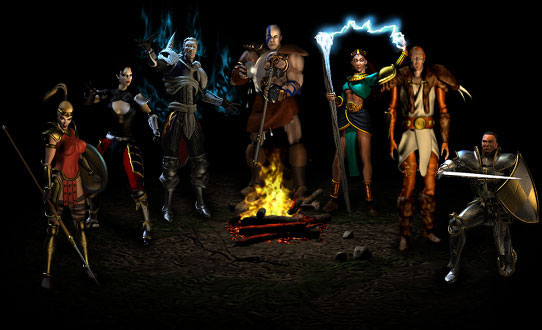 Mercenary Stats Calculator
I present you the Mercenary Stats Calculator. Use it to check what stats your mercenary will have on any level and the calculator has all the different types and sub-types of mercenaries.
Page link: https://www.diablo-2.net/skillcalculator